Welcome to L2Toggle
First Lineage2Toggle welcomes you to our High Five community! We cater to players, multi-boxers, and bots alike. Botting is not only allowed but Lineage 2 Toggle is a bot supported server.
If botting is not your thing, no problem, don't sweat it. L2Toggle is a great environment and has a great community starting at the top with your admin team and GMs ready to help support however you choose to enjoy the game.
As a bot allowed, bot supported, and bot encouraged server, we aim to make specific adjustments and modifications to the game to assist when running multiple characters all at once. These improvements will be both in game and out of game. These improvements will be of great use whether you bot, multi-box manually, and/or have many characters. Join Open Beta Testing today and see first hand! You can find more info on our forums.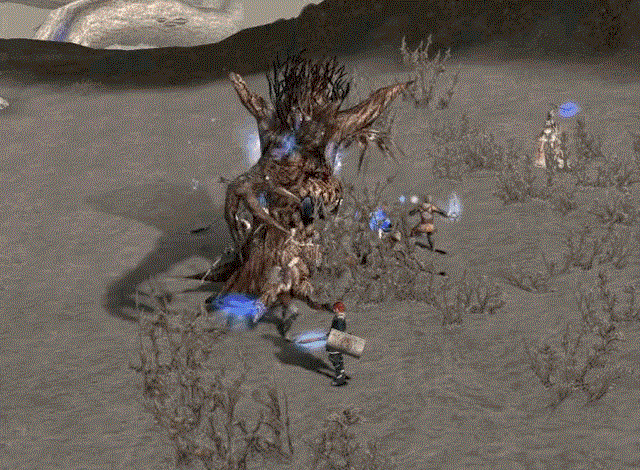 If you've found us and you're still reading, you're likely searching for a new L2 experience, so let's tell you a little bit about our unique gaming lineage. Our administrative staff started Lineage2 when it first came out in Chronicle 1: The Chaotic Throne. We invested significant time playing manually, but today our lives are much different than they were so many years ago. Many of us like you have families, careers, attend universities, etc. and don't have the luxury of devoting significant time to playing by hand.
Our Administrative team stands ready to exemplify and help create a real community with guides and botting advice. We've been there before. We've struggled with learning the many complexities of Lineage2, botting, scripting, dealing with admins/GMs on other servers who do not communicate with the player base and private servers who do not provide a stable and predictable gaming environment. From among our administrative staff we've made significant contributions to private servers financially and in help and advice to players on discord and forums alike, only to have the private server close shortly after such donations wipe the server and re-open time and time again accepting and asking for new donations.
For these reasons we have some promises we'd like to make to you.
Promises
Bots Allowed
Just because you're at work, with family, or studying for exams doesn't mean you can't progress.
No-P2W
Your support will be rewarded with ways of easing your gaming experience not gaining huge advantages. You can take pride in the accomplishments you and your teammates built together on an even playing field.
Low Rate & No Wipes
Feel free to dig in for the long haul and take time to explore all Lineage 2 High Five has to offer. We're not going anywhere.
Master Account
No more tedious account creation. Register once for everything L2Toggle.
Master Portal
To go place for Your out of game character management. Information, statistics, maps and tons more.
Knowledge Base
Easy to use database for all Your farming needs. Evergrowing collection of guides and advice.
Glorified High Five
Initially very retail-like, but we will be adding content with emphasis on features that improve quality of life. We have a lot of things in the works and even more planned for the future!
Team
Large and active support team ready to deliver quality content and support those who need it. We believe a good community starts at the top. Put us to the test and see what we mean.
Votes
News